About NPact Ministries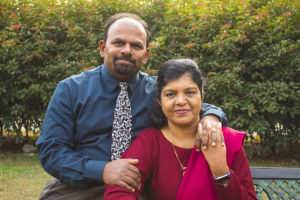 NPact is a registered charitable society committed to serving the Church in India, specific focus for the present being the region of North India. Being holistic in approach, our services involves 3 prominent areas of utmost importance to our region.
Our ministry takes place firstly, through accessible and transformational biblical education. Secondly, by establishing-Bible based urban churches in strategic cities, which will in turn serve as spring board for church planters. Thirdly, it is our endeavour to contribute to the education and health care of the impoverished.
The name NPact is coined of two words: Entrust and Impact. The letter N stands to express our vision to entrust the Word to faithful men (2 Tim.2:2.) Entrust also…..
Our Ministries
Prior to our move to North India in 2006, the calling God placed in our hearts was to serve in the North Indian states and cater to the Church pastors, elders and leaders who have very minimal to nil amount of theological training. So we heeded to this calling and moved to Chandigarh. Therefore, biblical training being our first order of business. However, on our arrival here, during the many training sessions that held, God impressed upon our hearts the need for the children in those particular localities and from there, we were led towards our second ministry opportunity- Children's Home. Many years into this ministry God sowed in our hearts the call to plant a church in the locality where we reside. There are currently no churches in this locality and we are praying earnestly and planning this new ministry venture. To know more about each of these ministries, you can click on their respective blurbs. 
Pray for us
Pray for our students (Pastors & Wives / Elders) undergoing Biblical Education in 6 groups across North India, and 1 group in South India—for safe travels, perseverance and understanding.
We are forming three new groups in North India.  Pray that the right kind of students will be recruited, and pray for their commitment to complete the first level of training (which takes 3 years) beginning March 2018……..
Get in touch with us
Want to get in touch with us? Just use the contact form on this page and drop us a message.